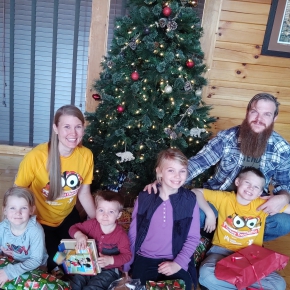 Lead Church Planter,
Lead Church Planter
Dundalk Maryland,
Dundalk Maryland
About My Family
My wife, Meryl, and I moved to Baltimore, Md., in 2015 after having sensed God's call for a while to share the love of Jesus in a place full of many people. After serving in ministry for more than a decade in South Carolina, we moved our family of five a little farther north to be part of starting new churches in the Baltimore metro area, where more than 2.8 million people live.
About My Church Plant
Since 2017, we have been planting The Gates Church, whose mission is to gather people in the name of Jesus to change our world. We are passionate about seeing Jesus made famous in the East Baltimore area and to the ends of the earth.
NAMB Church Planting
Demonstrated Christian character is essential for missionaries and chaplains to gain credibility and build community. A missionary is a person who, in response to God's call and gifting, leaves his or her comfort zone and crosses cultural, geographic or other barriers to proclaim the gospel and live out a Christian witness in obedience to the Great Commission. The North American Mission Board supports missionaries serving across the United States, Canada and their territories. Churches are the missionary incubators and sending centers for missionaries through the Southern Baptist Convention. Missionaries serve in a variety of settings and face tremendous challenges. But the rewards are tremendous and life-changing. Missionaries have the privilege to represent their church and their Father in sharing the gospel as the primary focus of their activity. If you are interested in pursuing next steps as a potential missionary or chaplain from your church, explore the possibilities at namb.net/send-me.