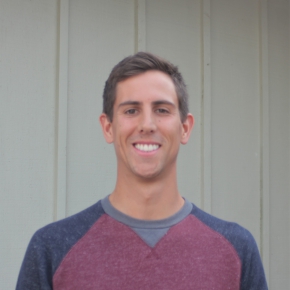 Collegiate/University Missionary
Colorado Springs Colorado
As a 501(c)(3) organization, the North American Mission Board respects the intent of givers while retaining discretion over the use of all gifts. Any gifts received above the specific need will be applied where the need is greatest.
About My Family
I moved from Boulder, Colo., to Colorado Springs in fall 2017 when I transferred to the University of Colorado Colorado Springs (UCCS). While finishing my bachelor's degree in business management at UCCS, I got involved in the collegiate ministry, Christian Challenge, where I grew in fellowship with fellow believers and, most importantly, grew in my relationship with Christ.

I served as a student leader at Christian Challenge during my time as a student, and now that I have recently graduated I will be serving on staff with Christian Challenge UCCS. I am thrilled to be called to this ministry and serve on the beautiful campus of UCCS and invest in the lives of college students at my Alma Mater.
About My Ministry
Christian Challenge UCCS is part of the Baptist Collegiate Network. It has served UCCS since fall 2008. We come alongside UCCS students to intentionally strengthen their faith in Christ and make Christ known throughout the campus. God has used Christian Challenge in amazing ways to reach students with the gospel.

Christian Challenge offers students Bible studies, discipleship programs, fellowship events and serving opportunities for students to grow in their faith while attending UCCS.