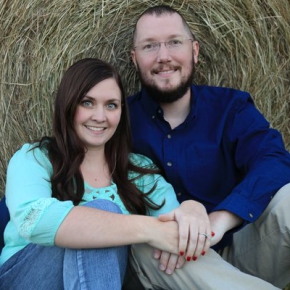 Collegiate/University Missionary
Christian Challenge Adams State University
About My Family
We have been missionaries with the North American Mission Board for the past eight years. I graduated from seminary in 2007, and God called us to serve college students in January of 2009. Melissa, my wife, and I are both from Oklahoma, and both of our families live all over that great state. My wife homeschools our children, and they love having so many big brothers and sisters in all the college students who visit frequently.
We have three children. Bailee is 17, Malachi is 13, and Rylee is 11. Trying to keep up with the ministry and their activities makes for a busy life. Bailee graduated high school early and is headed to college. Malachi loves sports, woodworking and Minecraft video making. Rylee likes riding horses, ballet and swimming. As a family we enjoy the nature in Colorado and go on hikes, skiing, cliff-diving and just going to the mountains. We enjoy spending time together as a family, since ministry needs and obligations take up most of our time. We wouldn't have it any other way.
About My Ministry
For the past eight years we have been serving college students, faculty and staff in Colorado. We are the assistant directors at Christian Challenge at Adams State University. It is our passion to see college students give their lives to Christ and follow Him wherever He leads. Our ministry is big on discipleship, sharing the gospel and helping students navigate the treacherous waters of college.
My degree from seminary is in counseling and has proven invaluable in helping students with spiritual questions, sin struggles, marriage counseling, mental issues and asking the big questions in life. We have a big group meeting every week where we provide a meal and have a Bible discussion. The students have described our group as feeling like a "home away from home" and "family." We also have weekly guys and girls Bible studies and individual discipleship meetings.
It has been such a blessing to see God use us to help so many students come to faith in Christ, take their Christian walk seriously, rededicate their lives to the Lord and change their majors because they feel God calling them to a different future than they had planned for themselves. This ministry has grown and stretched us in ways we could have never imagined, and we have seen so many answers to prayer and changed lives through students surrendering to actually living out their faith and taking God at His Word.