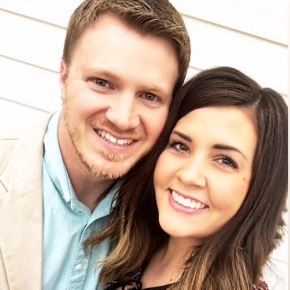 Church Planter Apprentice
As a 501(c)(3) organization, the North American Mission Board respects the intent of givers while retaining discretion over the use of all gifts. Any gifts received above the specific need will be applied where the need is greatest.
About My Family
My wife, Kristina, and I were both born and raised in Oklahoma. After serving in local churches in Oklahoma for 15 years, we felt the call of God to move to Rhode Island to plant churches and share the gospel.

Kristina and I have four amazing children: Jaxson, Averie, Kately and Collyns.
About My Church Plant
I was called into ministry as a teenager and have served in local churches as a youth pastor and, most recently, as a pastor. I love watching people grow and progress in their faith and am grateful for the opportunity to play a part in that through the local church.

Having grown up in Oklahoma, Kristina and I always saw ourselves living there, but in November 2019, we began to feel the call of God to leave Oklahoma and plant a church in Rhode Island. We moved to Rhode Island in August of 2021 and shortly after arriving God opened a door for us to serve as the church planting resident of Faith Community Church in Providence. This residency will allow us to learn and serve with a local church and get us ready to step out as lead church planter of a church launching in 2023.
NAMB Church Planting
Millions in North America are in desperate need of hope. Ultimately, the only hope that's going to last - in this life and the next - is the hope of the gospel. North American missionaries build relationships and share this hope in their communities and beyond.