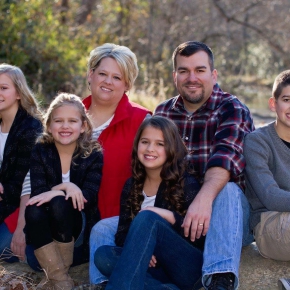 Lead Church Planter,
Lead Church Planter,
Lead Church Planter
Morrisville Vermont,
Morrisville Vermont,
Morrisville Vermont
About My Family
Hi, my name is Todd West. I have been a lead pastor in a church in northeast Georgia for the past 15 years. Over the past two years, God has been stirring my heart to become a church planter in the state of Vermont. My wife, Amy, and my kids, Andrew, Ellie, Matalin and Hannah, all felt the call to move to the most unchurched state in America and bring the good news of Jesus Christ to them. We are excited about this new adventure God is leading us on and can't wait to see what He is going to do!
About My Church Plant
Our church plant will be in the south Burlington/Shelburne area of Vermont. The name of the church is Crosspoint Church. During this process, we felt we had to come to the point of following either the cross of Christ or comfort. We chose the cross and through it came Crosspoint Church. We pray that the hearts of those in Chittenden County, Vermont, will be softened and ready to hear the gospel of Jesus!
NAMB Church Planting
Demonstrated Christian character is essential for missionaries and chaplains to gain credibility and build community. A missionary is a person who, in response to God's call and gifting, leaves his or her comfort zone and crosses cultural, geographic or other barriers to proclaim the gospel and live out a Christian witness in obedience to the Great Commission. The North American Mission Board supports missionaries serving across the United States, Canada and their territories. Churches are the missionary incubators and sending centers for missionaries through the Southern Baptist Convention. Missionaries serve in a variety of settings and face tremendous challenges. But the rewards are tremendous and life-changing. Missionaries have the privilege to represent their church and their Father in sharing the gospel as the primary focus of their activity. If you are interested in pursuing next steps as a potential missionary or chaplain from your church, explore the possibilities at namb.net/send-me.