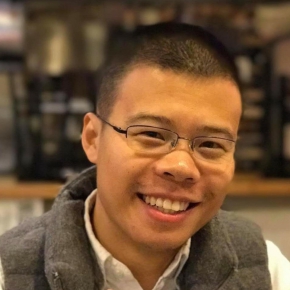 Rancho Cucamonga California
First Chinese Baptist Church, Rancho Cucamonga
About My Family
I am husband to Ariel and dad to Joy and Andrew. Ariel and I have been married for six years and are expecting our third child. I was a basketball-lover, but I was helped by a missionary to China to know Christ, and then I was transformed into a Jesus-lover!
About My Church Plant
I was saved to serve, healed to help and blessed to be a blessing in Rancho Cucamonga, Calif. True repentance comes from the Spirit and is reflected in personal life, family and community and the end of the world. So my ministry is to be led by the Spirit for His great work manifested in a personal relationship with Jesus, transformation in family life, service and contribution to the community and prayer and participation in His global missions.
NAMB Church Planting
Demonstrated Christian character is essential for missionaries and chaplains to gain credibility and build community. A missionary is a person who, in response to God's call and gifting, leaves his or her comfort zone and crosses cultural, geographic or other barriers to proclaim the gospel and live out a Christian witness in obedience to the Great Commission. The North American Mission Board supports missionaries serving across the United States, Canada and their territories. Churches are the missionary incubators and sending centers for missionaries through the Southern Baptist Convention. Missionaries serve in a variety of settings and face tremendous challenges. But the rewards are tremendous and life-changing. Missionaries have the privilege to represent their church and their Father in sharing the gospel as the primary focus of their activity. If you are interested in pursuing next steps as a potential missionary or chaplain from your church, explore the possibilities at namb.net/send-me.