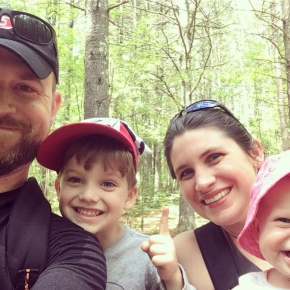 Lead Church Planter,
Lead Church Planter
Providence Rhode Island,
Providence Rhode Island
About My Family
I am married to my best friend, Jenny. We have two kids, a 6-year-old boy named Micah and a 2-year-old girl named Mikayla. We are both from the Northeast. Jenny is from Rochester, N.Y., and I'm from Waltham, Mass.

We love serving in New England and in the city of Providence, R.I.
About My Church Plant
We are serving in inner-city Providence, R.I. Our neighborhood is under-resourced, diverse and young. When we launched, we only had a team of five people, including Jenny and me. This means most of our church members are from the community.

In addition to our regular church activities, we opened up two discipleship houses, each with a two-year residential program for members of the church community to be part of so they can grow spiritually in a stable living environment.
NAMB Church Planting
Demonstrated Christian character is essential for missionaries and chaplains to gain credibility and build community. A missionary is a person who, in response to God's call and gifting, leaves his or her comfort zone and crosses cultural, geographic or other barriers to proclaim the gospel and live out a Christian witness in obedience to the Great Commission. The North American Mission Board supports missionaries serving across the United States, Canada and their territories. Churches are the missionary incubators and sending centers for missionaries through the Southern Baptist Convention. Missionaries serve in a variety of settings and face tremendous challenges. But the rewards are tremendous and life-changing. Missionaries have the privilege to represent their church and their Father in sharing the gospel as the primary focus of their activity. If you are interested in pursuing next steps as a potential missionary or chaplain from your church, explore the possibilities at namb.net/send-me.