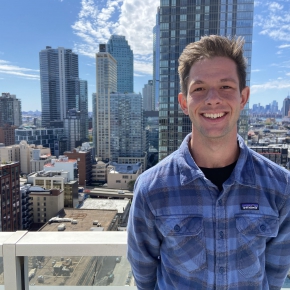 Church Planting Team Member
Long Island City New York
About My Family
Originally from Knoxville, Tenn., I have lived in Queens, New York City, since June 2019. I have a heart for the gospel of Jesus Christ reaching peoples of all nations. Because Queens is the most diverse place in the world, I have sensed this is where God is calling me to plant my life.

I previously lived in East Asia for a year and a half, focusing on collegiate ministry. I desire to serve the local church here in Queens while intertwining my life with people from all nations, backgrounds and walks of life.
About My Church Plant
I am currently serving on staff with Bridge Community Church in Long Island City, New York. The church is located in Queensboro Plaza, which is in the heart of the most socioeconomically diverse place in all of New York City.

Our church desires to multiply the gospel of Jesus Christ throughout our borough by multiplying churches. We desire to connect the people we meet in the community to the life-transforming, saving hope of Jesus Christ, and then equip them to share this hope with their friends and neighbors. Our desire is ultimately to see the gospel go to all people of all nations. My desire is to be equipped by our pastor and elders to plant another church in Queens that has the same vision for multiplying even more churches.
NAMB Church Planting
Millions in North America are in desperate need of hope. Ultimately, the only hope that's going to last - in this life and the next - is the hope of the gospel. North American missionaries build relationships and share this hope in their communities and beyond.