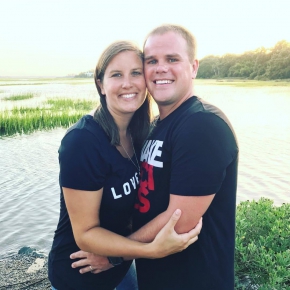 Lead Church Planter,
Lead Church Planter
Coatesville Pennsylvania,
Coatesville Pennsylvania
About My Family
God called our family to plant Providence Church Coatesville. I love our community and have been serving the Lord here for most of my life. I love watching, coaching and playing basketball. I love the 76ers and the Super Bowl champion Eagles!
My wife, Jordan, and I have been married for 12 years, and we have two children: Eden (9) and Josh (6). My favorite Scripture verse is 1 Thessalonians 5:23, 24: "Now may the God of peace himself sanctify you completely. And may your whole spirit, soul, and body be kept sound and blameless at the coming of our Lord Jesus Christ. He who calls you is faithful; he will do it."
About My Church Plant
We planted Providence Church Coatesville in March 2017. Our mission and vision are simple. We exist for the glory of God. Our mission is to see people grow in their faith, hope and love for Jesus Christ. Our vision is to see every man, woman and child have repeated opportunities to hear, see and respond to the gospel, ultimately leading to heart and community transformation.
NAMB Church Planting
Demonstrated Christian character is essential for missionaries and chaplains to gain credibility and build community. A missionary is a person who, in response to God's call and gifting, leaves his or her comfort zone and crosses cultural, geographic or other barriers to proclaim the gospel and live out a Christian witness in obedience to the Great Commission. The North American Mission Board supports missionaries serving across the United States, Canada and their territories. Churches are the missionary incubators and sending centers for missionaries through the Southern Baptist Convention. Missionaries serve in a variety of settings and face tremendous challenges. But the rewards are tremendous and life-changing. Missionaries have the privilege to represent their church and their Father in sharing the gospel as the primary focus of their activity. If you are interested in pursuing next steps as a potential missionary or chaplain from your church, explore the possibilities at namb.net/send-me.