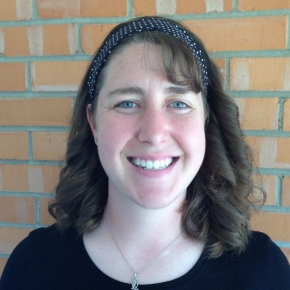 Collegiate/University Missionary
Baptist Collegiate Ministry at Oklahoma State University
About My Family
I graduated from Lindsay High School in 2007 and headed to Oklahoma State University that fall. I quickly got plugged in at the Baptist Collegiate Ministry (BCM) on campus. The investment I received from the staff and students of the BCM had a huge impact on my walk with God. Being personally discipled by women ahead of me in their walks showed me the importance of investing my life deeply into the lives of others around me. I participated in a discipleship training program through the BCM the summer after my freshman year, and it was there I began to see the way God was using the BCM in my life as a college student and how I could leverage my life by joining the staff once I graduated.
I joined the BCM staff in fall 2011 while working on my master's in accounting. I graduated in December 2012 with my master's and was then able to focus fully on my role in the ministry. I love to see students give Christ ownership of their lives and for them to catch the vision of investing their lives in those around them. My vision statement is to know, love and glorify God and, in dependence upon Him, to develop multiplying disciples to reach the nations.
About My Ministry
The Baptist Collegiate Ministry at Oklahoma State University (OSU) is an extension of the Baptist General Convention of Oklahoma (BGCO) that focuses on connecting with college students at OSU. There are more than 25,000 students at OSU; around 2,000 of those are international students representing more than 100 countries. The college years are a significant time of development and decision making for young adults, and it is the desire of the BCM to connect with as many of those students as possible and walk alongside them as they develop and make decisions. The OSU BCM's focus is connection, training and mission. Those goals are accomplished through evangelism, personal discipleship, leadership development, summer training programs and missions trips.
I currently lead the freshman and international ministries, and I am the financial administrator for the BCM. Our freshman ministry, called Connect, meets on Monday nights for Bible study. The Connect team is a group of student leaders who lead small groups at Connect and invest in their group members throughout the week. As the international ministry leader, I provide resources to our students as they invest in international students, and I help plan events and activities for the international students on our campus.