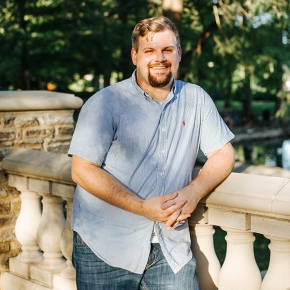 Collegiate/University Missionary
Oklahoma State University Baptist Collegiate Ministry
About My Family
I grew up in Groveland, Fla., and graduated high school in 2015. I attended Connors State College in Warner, Okla., in fall 2016 after a year of being a state officer for the Florida Future Farmers of America (FFA) Association.

At Connors, I got involved in many campus organizations, including the Baptist Collegiate Ministry (BCM). God was using campus ministry to change the lives of many, including mine. I finished two years at Connors and then transferred to Oklahoma State University (OSU) to finish my studies in agricultural communications. I immediately got involved with the OSU BCM and found my place easily.

Helping ministries communicate in digital space through my passions in photography and videography has become my calling. I graduated in May 2020 and joined the BCM staff shortly thereafter to use my skills for God's glory.
About My Ministry
I am working at OSU with the BCM. I will be working to reach more than 25,000 students on campus, both believers and nonbelievers, sharing the gospel with them and helping them know what it means to follow Jesus. I will encourage them to teach others to do the same and help prepare them to live on mission wherever they go after college.

The desire of the BCM is to connect with as many of those students as possible and walk alongside them as they develop into adulthood and make life decisions. My position will deal directly with communication and digital content production for the BCM by creating and producing videos, taking photos and managing our social media.

I will also work with our small group Bible study leaders and meet with guys for discipleship as they grow closer to God.