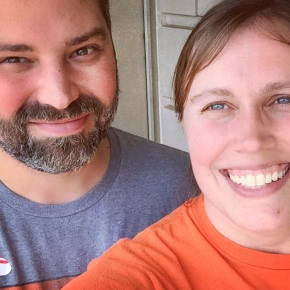 Collegiate/University Missionary
Baptist Collegiate Ministry at Oklahoma State University
About My Family
My husband, Tony, and I have been working for Baptist Collegiate Ministry (BCM) in Oklahoma since graduating from college in 2001. We both were involved in BCM at our universities, met at a new director training and have been serving together ever since. God used BCM to change our lives individually, and we love giving back and being a part of growth happening in students today.
About My Ministry
I currently serve as the missions coordinator, outreach team leader and discipler of several young women. As missions coordinator, I work throughout the school year to help students raise money for missions opportunities. This includes attending a spring break conference at Glen Eyrie in Colorado Springs, Colo., spending their summer at a discipleship training program called Project Impact in Lawrence, Kan., or traveling across the world to share the gospel with people who have never heard the good news.
The outreach team is a group of student leaders who have a two-fold purpose. First, we organize opportunities for the BCM to build relationships with each other. Second, we coordinate events that reach out to the campus of Oklahoma State University (OSU) with the gospel. Meeting one-on-one with young women allows me to invest deeply in their lives and to see God bring healing and growth.