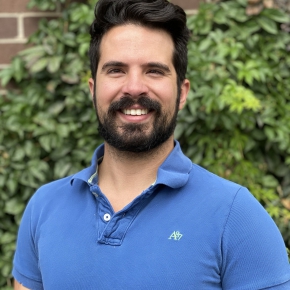 Collegiate/University Missionary
Cornerstone Church of Boulder Valley
About My Family
I started attending the University of Colorado Boulder (CU) in fall of 2012, majoring in jazz studies and playing the trumpet. I wasn't a Christian at the time, but in the next year, I gave my life to Christ after searching to find satisfaction in temporary things that left me feeling empty and longing for more.

After Jesus came into my life, my heart did a complete 180-degree turn, and I was able to find peace, wholeness and freedom in Him. My heart for people to know who Jesus is grew exponentially, as well as my heart for college students.

Now, I'm starting my first year as a full-time staff member at Christian Challenge and am looking forward to investing in the lives and hearts of college students at CU.
About My Ministry
Christian Challenge is a student organization that gives students an opportunity to know and respond to Jesus while demonstrating the gospel and making disciples who make disciples. This can be summed up as "changing the world through God-honoring relationships."