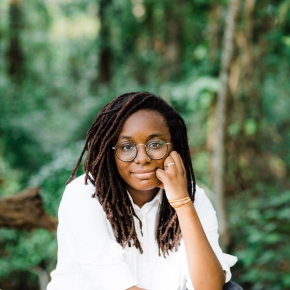 Church Planting Team Member
About My Family
Hello, I am Sarai Williams. I grew up in Greenville, Ala., in a Christian household; however, I do not have the typical story of being saved in kindergarten. I didn't really give my life to Christ until I was around the age of 16. Since then, I have grown to love Jesus more and more every day. I am far from perfect, and if you get to know me you will quickly find this out. I'm just a broken person in need of a perfect Savior, Jesus.

Along with loving Jesus I have grown to love His people and the community He has given me. Community is very important to me, and I hope to model that within the worship team.

Fun facts about me: I love puzzles and LEGO building blocks. I prefer cold coffee.
About My Church Plant
Currently, I am the worship director for Antioch Community Church in Birmingham, Ala. What this looks like for me is first serving the church congregation by leading them in worship every week. On a smaller scale, it looks like me shepherding/caring for my worship team.

Antioch Community Church is a year old collegiate church plant. The students at the University of Alabama at Birmingham (UAB) and the surrounding community are our primary focus. Our main goal is to make disciples at UAB.
NAMB Church Planting
Millions in North America are in desperate need of hope. Ultimately, the only hope that's going to last - in this life and the next - is the hope of the gospel. North American missionaries build relationships and share this hope in their communities and beyond.