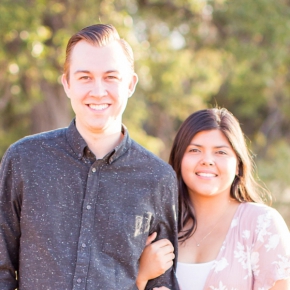 Collegiate/University Missionary
Christian Challenge at Chico State
As a 501(c)(3) organization, the North American Mission Board respects the intent of givers while retaining discretion over the use of all gifts. Any gifts received above the specific need will be applied where the need is greatest.
About My Family
David and Mariana met and became involved in Christian Challenge, which is a ministry for college students, while studying at California State University Chico (CSUC). They saw God work in their lives through serving and leadership opportunities in the ministry. Growing alongside each other through Challenge, they developed a relationship and married in summer 2018. They love the biblical vision of discipleship and being able to participate in it. Together, they enjoy reading in a hammock, watching movies, being active and helping students connect with Jesus.
About My Ministry
Christian Challenge is a national organization with several names throughout the country. Our ministry in Chico, Calif., highly values discipleship and evangelism as we seek to reach the lost students on campus.