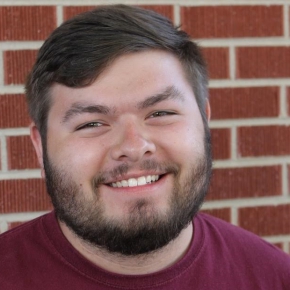 Church Planting Team Member
About My Family
In 2011, I moved to Denver, Colo., for college. Thankfully God orchestrated that I would find a healthy local church named Calvary where I would attend and serve throughout my entire undergraduate experience. Calvary Church passionately believes in planting new churches in Denver and the state of Colorado.
In my final semester at college I was given an amazing opportunity to help plant another Calvary Church in the Lakewood area of Denver. Right now I am on staff as the worship minister, serving this local community with my gifts in music, occasionally preaching and helping to lead our small groups. Most important, I see myself as a missionary to this city, seeking to make Jesus non-ignorable in Denver-Lakewood and to the ends of the earth.
About My Church Plant
God has placed me within the ranks of a local church family that I could never have imagined being blessed to be a part. This church family is actually made up of a family of churches, as we call it, that started with a very small church called Calvary Church in Englewood (a suburb of Denver, just south of the heart of the city) that God grew and used to love the people there and tell them of who Jesus is and what He has done for them.
Eventually this church grew enough to send out people from among them to plant another church in Littleton (another suburb of Denver). God continued to work through these two local communities, and soon they were able to send people to plant a church in the heart of Denver, the suburb of Aurora, even other towns outside Denver. Among these is a church plant in Lakewood, which is the suburb just west of the heart of the city. This is where I live and where Calvary Church Lakewood meets, worships and seeks to make joyful passionate disciples.
NAMB Church Planting
Demonstrated Christian character is essential for missionaries and chaplains to gain credibility and build community. A missionary is a person who, in response to God's call and gifting, leaves his or her comfort zone and crosses cultural, geographic or other barriers to proclaim the gospel and live out a Christian witness in obedience to the Great Commission. The North American Mission Board supports missionaries serving across the United States, Canada and their territories. Churches are the missionary incubators and sending centers for missionaries through the Southern Baptist Convention. Missionaries serve in a variety of settings and face tremendous challenges. But the rewards are tremendous and life-changing. Missionaries have the privilege to represent their church and their Father in sharing the gospel as the primary focus of their activity. If you are interested in pursuing next steps as a potential missionary or chaplain from your church, explore the possibilities at namb.net/send-me.