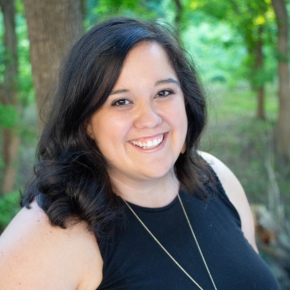 Church Planting Team Member
The Hills Community Church
About My Family
Holli is a Texas native with a background in teaching, discipleship and curriculum development, serving as a church planting team member of The Hills Community Church.

Holli began following Jesus at a young age and has led faithfully in various capacities in the single, student, single parent family, missions and adoption ministries in her home church. New to vocational ministry, Holli brings a heart that longs and loves to make disciples. She enjoys working with students (she thinks they're a funny group of people) and families and loves to see people grow in their spiritual walk.

An avid reader with a penchant for learning, she loves studying God's Word, leading small groups, teaching classes and spending time praying.
About My Church Plant
Holli is a ministry associate with The Hills Community Church in North County, San Diego (San Marcos), serving the people of San Diego, a community with fewer than 10 percent of the population claiming to be evangelical Christians.

The Hills Community Church is ministering to North County, San Diego, in and near communities that desperately need Christ.
NAMB Church Planting
Millions living in North America have not been reached with the gospel. But a new church makes change possible in an unreached neighborhood.
Send Network church planters immerse themselves in a community, learning the rhythms and culture as they establish relationships with the lost. A church plant grows out of the evangelism efforts of the planter and his core team.