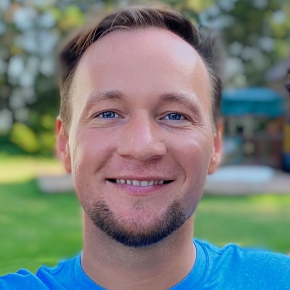 Public Safety/Community Chaplaincy,
Public Safety/Community Chaplaincy,
Public Safety/Community Chaplaincy
First Baptist Church of Dexter
As a 501(c)(3) organization, the North American Mission Board respects the intent of givers while retaining discretion over the use of all gifts. Any gifts received above the specific need will be applied where the need is greatest.
About My Family
I was born in Minsk, Belarus. I graduated from Minsk State Linguistic University. I worked as a teacher and interpreter for different organizations and individuals. I moved to the United States in 2013 to study and graduated from Midwestern Theological Seminary in 2017 with a Master of Divinity degree in youth ministry.
About My Ministry
I became an emergency medical services (EMS) chaplain in March 2019 and love doing this ministry. Since then I have been asked to become a chaplain for our law enforcement and fire departments. I am currently working on my doctoral studies and emergency medical technician's (EMT) license to be equipped to help people on a larger scale.

I have been doing youth ministry for the past 18 years, 15 of which have been as a leader and youth pastor.
SBC Chaplaincy
Chaplaincy is a vital frontline ministry and extension of the local church. Chaplains reach the lost among the thousands of men and women in the U.S. Armed Forces, correctional facilities, healthcare settings, public safety, disaster relief sites, and corporate environments. SBC Chaplains care for the broken, offer hope to the hopeless, and advance the gospel of Jesus Christ in hard-to-reach places.
The qualifications expected of a Southern Baptist applying for endorsement as a chaplain or counselor are established by the using agency and the Chaplains Commission, SBC. These qualification requirements vary according to the type of chaplaincy or counseling ministry involved but all are expected to meet a high level of ministerial competence.