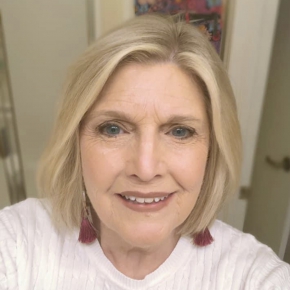 Church Planting Team Member
Global Mission Nepali Community Church
As a 501(c)(3) organization, the North American Mission Board respects the intent of givers while retaining discretion over the use of all gifts. Any gifts received above the specific need will be applied where the need is greatest.
About My Family
My husband and I are way past the age of retirement, but I don't think one ever retires from kingdom work! Our primary residence is in Greenville, S.C., but we also live and work in Sunnyside, Queens, New York City. We travel back and forth a lot. Our adult daughter lives close by in South Carolina.

My husband works remotely with his consulting business. He is not the typical missionary. He is a businessman and helps churches and local leaders with the financial side of ministry.

I have a pastoral counseling degree and still practice online part-time with women from South Carolina. When in New York City, I love teaching children who have never heard the gospel of Jesus Christ. They are amazed at what He did. I enjoy working with and learning about the the diverse cultures in the area of Queens.
About My Church Plant
Our primary church is the Nepali speaking Global Mission Nepali Community Church in Woodside, Queens. I work primarily with immigrants from South Asia, although I strive to encourage all the ministries in this part of western Queens. I help with the women's and children's ministries. Online, I teach an English as a Second Language class and also hold English conversation practice sessions for international students.

I work to build friendships with women who are not Christian or who are new Christians. I want to be salt and light in their lives.
NAMB Church Planting
Demonstrated Christian character is essential for missionaries and chaplains to gain credibility and build community. A missionary is a person who, in response to God's call and gifting, leaves his or her comfort zone and crosses cultural, geographic or other barriers to proclaim the gospel and live out a Christian witness in obedience to the Great Commission. The North American Mission Board supports missionaries serving across the United States, Canada and their territories. Churches are the missionary incubators and sending centers for missionaries through the Southern Baptist Convention. Missionaries serve in a variety of settings and face tremendous challenges. But the rewards are tremendous and life-changing. Missionaries have the privilege to represent their church and their Father in sharing the gospel as the primary focus of their activity. If you are interested in pursuing next steps as a potential missionary or chaplain from your church, explore the possibilities at namb.net/send-me.