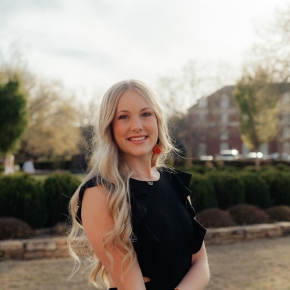 Collegiate/University Missionary
Oklahoma State University Baptist Collegiate Ministry
As a 501(c)(3) organization, the North American Mission Board respects the intent of givers while retaining discretion over the use of all gifts. Any gifts received above the specific need will be applied where the need is greatest.
About My Family
Hi! I am Jarah Whitfield. I am from Boise City, Okla., and graduated from Oklahoma State University (OSU) in May 2023. After graduating I took a job at the OSU Baptist Collegiate Ministry (BCM). I was part of this ministry throughout my time in college. The BCM and their ministry means so much to me, and I cannot wait to serve the Lord in this capacity!
About My Ministry
Within the BCM, I will be the coordinator for ministry to women and freshmen. I will be able to reach the incoming freshmen on campus and help them find fellow believers who want to serve and grow in their faith in the Lord while in college. As the women's coordinator, I will specifically love and care for the women of the BCM through different Bible studies, events and community together.