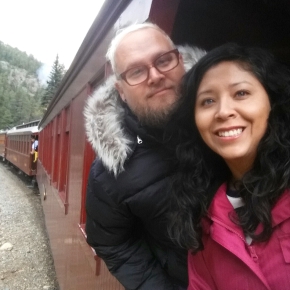 Collegiate/University Missionary
Baptist Collegiate Ministries
As a 501(c)(3) organization, the North American Mission Board respects the intent of givers while retaining discretion over the use of all gifts. Any gifts received above the specific need will be applied where the need is greatest.
About My Family
We're Josh and Jennifer Story. We have been married since 2002. We have two boys, Noah and Asher.

We serve through the North American Mission Board as collegiate missionaries on the campus of the University of Oklahoma. Boomer! Sooner!!
About My Ministry
We focus on one-on-one discipleship and relational evangelism. The small group that meets in our home is fun and lively. Much of our time and energy goes into campus outreach.

We experience Acts 1:8 on a daily basis. We have commuter students from small communities around us, students from across Oklahoma and students from across the US.

The college campus is the most strategic ministry field as it has people from every walk of life!