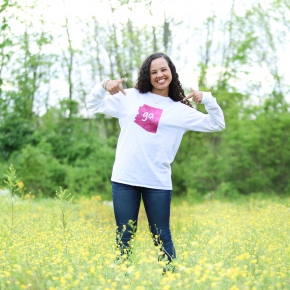 Church Planting Team Member
First Pima Baptist Church
About My Family
The summer after my freshman year of college I decided at the last minute to go on a missions trip to Arizona after my mission trip to Poland fell through. Little did I know that God had planned that trip to change my entire life. In May 2017, I graduated from Murray State University with a degree in organizational communication and nonprofit leadership studies. In fall of 2017 I moved to Casa Grande, Ariz., to be a missionary with Native Americans. I am excited to see how God uses me in this season of life as I fall more and more in love with my precious Savior.
About My Church Plant
Fewer than 1 percent of Native Americans are Christians. I will be working on the Gila River Indian Reservation and the Tohono O'odham Reservation. In many areas on these reservations there is not a single Christian. I will mainly be working in Sacaton, Cockleburr and Chui Chu. Our hope is that as people are saved and leaders are raised up, I can move to other villages where there are no believers at all. Life on the reservations is hard. Many Natives live in poverty. The drop-out rate is close to 50 percent, teen pregnancy is expected and Natives have the highest suicide rate among any people group in America. Although there are many disheartening facts, I know that Jesus came to bring light to even the darkest places. I cannot wait to see how God uses me to bring His good news to a people who mean so much to me.
NAMB Church Planting
Demonstrated Christian character is essential for missionaries and chaplains to gain credibility and build community. A missionary is a person who, in response to God's call and gifting, leaves his or her comfort zone and crosses cultural, geographic or other barriers to proclaim the gospel and live out a Christian witness in obedience to the Great Commission. The North American Mission Board supports missionaries serving across the United States, Canada and their territories. Churches are the missionary incubators and sending centers for missionaries through the Southern Baptist Convention. Missionaries serve in a variety of settings and face tremendous challenges. But the rewards are tremendous and life-changing. Missionaries have the privilege to represent their church and their Father in sharing the gospel as the primary focus of their activity. If you are interested in pursuing next steps as a potential missionary or chaplain from your church, explore the possibilities at namb.net/send-me.