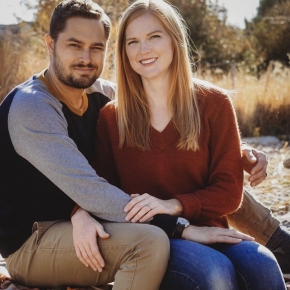 Restore Church Albuquerque
As a 501(c)(3) organization, the North American Mission Board respects the intent of givers while retaining discretion over the use of all gifts. Any gifts received above the specific need will be applied where the need is greatest.
About My Family
I am from Albuquerque, N.M., and my wife, Julie, is from the Houston, Texas, area. We met while I was in seminary in Fort Worth. We were married in August of 2013.

Julie is a labor and delivery nurse at a hospital here in Albuquerque. Our three boys are Luca, Oliver and Miles. Luca is 6, Oliver is 4, and Miles was just born.
About My Church Plant
We are planting Restore Church in the International District in southeast Albuquerque. It is one of the most diverse and impoverished areas in all of the state of New Mexico.

To locals, the area is known as the "war zone" because of the history of crime and violence. We want to shine Jesus' light into a very dark and seemingly hopeless area.
NAMB Church Planting
Millions in North America are in desperate need of hope. Ultimately, the only hope that's going to last - in this life and the next - is the hope of the gospel. North American missionaries build relationships and share this hope in their communities and beyond.