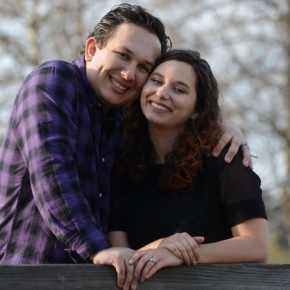 Collegiate/University Missionary
About My Family
My name is Noah Denney, and I live and work in Chico, Calif., with my wife, Hannah, at California State University (CSU), Chico. I'm local to the area and graduated from CSU Chico with an undergraduate degree cum laude in communication studies in 2018.

Hannah and I spend our time reaching students on campus in fun and creative ways, and we both have a big heart for international students. I joined Christian Challenge my sophomore year of college, and since then God has used the ministry to give me victory over my anxieties, as well as growing my abilities in evangelism and disciple-making.

Hannah joined her freshman year and has had the opportunity to grow in her ability to share the gospel and in disciple-making. In our spare time, we enjoy playing board games, hiking through Bidwell Park and finding new restaurants to try.
About My Ministry
Christian Challenge is a national organization on several college campuses across the country. At Chico State, we value discipleship and evangelism as we reach out to the lost students on campus.