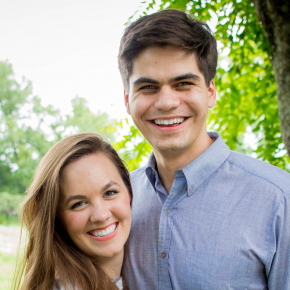 Collegiate/University Missionary
About My Family
Hello, my name is Noble, and I am married to the lovely Cassidy Paddyaker. I am a native Okie, and when it was time to go to college, the choice was obvious; I would earn my bachelor's degree in entrepreneurship from the University of Oklahoma (OU).

After graduation, I spent some time in Texas preparing to go into full-time ministry. While there, I earned my Master of Divinity degree from Southwestern Baptist Theological Seminary and was poured into by Hope Church.

Right now Cassidy is still a college student, but in the next couple of years, she plans to have earned her bachelor's degree in elementary education.
About My Ministry
I am currently serving as a college missionary at the one and only University of Oklahoma. My focus is evangelizing and discipling students through outreach events and freshman Bible studies.

Since Cassidy is a student at this time, her primary mission field is in the classroom. She will be an invaluable partner for me in ministry as we host and set an example for the OU students.