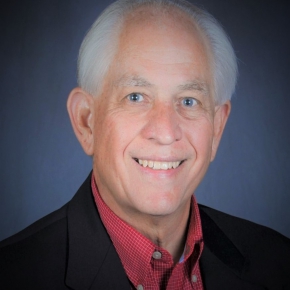 Public Safety/Community Chaplaincy
North Jacksonville Baptist Church
As a 501(c)(3) organization, the North American Mission Board respects the intent of givers while retaining discretion over the use of all gifts. Any gifts received above the specific need will be applied where the need is greatest.
About My Family
I was born into a sweet Christian family where Christ was always honored. I came to accept Jesus as my personal Savior and Lord at the age of 11.

Both my parents served in the U.S. Army during WWII, Mom as a front line battlefield nurse and my dad as an infantry officer in Africa and Italy. I enlisted, went to flight school, and flew more than 700 combat missions in Vietnam as a gunship pilot and aircraft commander. I was shot down and wounded twice, but my faith in God and the prayers of my family sustained me.

After a number of years, I returned to school and earned a master's degree and a doctorate in ministry. God has spared my life many times through the years, and it is to His glory that I am alive and able to serve Him today.
About My Ministry
I am an SBC endorsed community services chaplain and have been active in youth and adult prison ministry since 1977. I teach weekly and monthly Bible study and mentoring groups in Florida state prisons and with various state and federal reentry programs.

I distribute Bibles and share the gospel as a Gideon chaplain in the local juvenile detention center and serve as the executive director and a chaplain with the Jacksonville Sheriffs Office and the Jacksonville Fraternal Order of Police Associates. I also serve as an adjunct professor at Jacksonville Baptist Theological Seminary.

God has allowed me to teach junior-high and high-school students in Sunday School and to serve as a decision counselor in church and as a youth-camp teacher and director for more than 40 years.
SBC Chaplaincy
Chaplaincy is a vital frontline ministry and extension of the local church. Chaplains reach the lost among the thousands of men and women in the U.S. Armed Forces, correctional facilities, healthcare settings, public safety, disaster relief sites, and corporate environments. SBC Chaplains care for the broken, offer hope to the hopeless, and advance the gospel of Jesus Christ in hard-to-reach places.
The qualifications expected of a Southern Baptist applying for endorsement as a chaplain or counselor are established by the using agency and the Chaplains Commission, SBC. These qualification requirements vary according to the type of chaplaincy or counseling ministry involved but all are expected to meet a high level of ministerial competence.