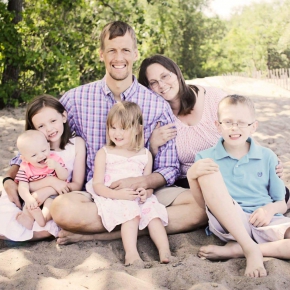 Collegiate/University Missionary
First Baptist Church of Clarion
About My Family
My family and I have been missionaries through the North American Mission Board (NAMB) since 2009, serving on the campus of Clarion University in Pennsylvania since 2011. We are currently working with Brothers and Sisters in Christ (BASIC). We have a weekly Bible study and round-table discussion nights where we talk about the real stuff students struggle with. The leadership team is beginning to recognize a need for small group discipleship to help each other take the message of Christ to their fellow students.

As a family, we spend time with students on campus and at our home as well as on a one-on-one basis.
About My Ministry
We have also been connected with the international student community. We enjoy having Thanksgiving and Christmas dinners with them, and we attend campus events focusing on various cultures. This will always be part of who we are, and our heart's desire is to see international students finding Christ here and taking Him back home with them. The joy of letting our kids grow up understanding that diversity is a beautiful thing and knowing that all people are created in God's image is truly amazing.