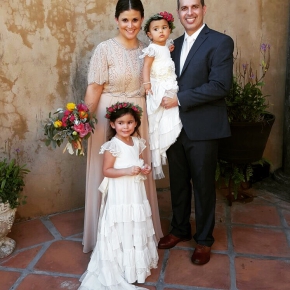 Lead Church Planter,
Public Safety/Community Chaplaincy
About My Family
Pastor Xavier Torrado was born in a Christian home in Arecibo, Puerto Rico, where he had the opportunity to learn the centrality of the gospel in the development of the Christian life. From an early age, he began to develop in different ministerial areas, preaching the Word of God being one of his primary gifts. In 2010, he began his pastoral ministry at Iglesia del Centro at Arecibo, working primarily with youth. By 2012 he was ordained as executive pastor, serving in this position until 2015.

Pastor Xavier is married to Neysha T. Acevedo, and as fruit of their love they have two little girls, Victoria Sofia (5 yrs) and Ana Catalina (2 yrs).
About My Church Plant
The Church Gracia Redentora is a community of followers of Christ who are committed to living in the light of the gospel. We continually strive to build a faith community that lives to worship God. Our commitment is to impact the city of Vega Baja with Christ and His gospel so its people can experience a change in every dimension—spiritually, socially and culturally. 

Our mission is to make disciples, through the proclamation of the gospel, who live in worship of God, growing in holiness, loving, serving and reaching others. (Matthew 28: 19-20). Our vision is to be a community of faith that reflects the gospel in everything we do, helping others to discover their lives in Christ (Acts 2:46-47).
NAMB Church Planting
Demonstrated Christian character is essential for missionaries and chaplains to gain credibility and build community. A missionary is a person who, in response to God's call and gifting, leaves his or her comfort zone and crosses cultural, geographic or other barriers to proclaim the gospel and live out a Christian witness in obedience to the Great Commission. The North American Mission Board supports missionaries serving across the United States, Canada and their territories. Churches are the missionary incubators and sending centers for missionaries through the Southern Baptist Convention. Missionaries serve in a variety of settings and face tremendous challenges. But the rewards are tremendous and life-changing. Missionaries have the privilege to represent their church and their Father in sharing the gospel as the primary focus of their activity. If you are interested in pursuing next steps as a potential missionary or chaplain from your church, explore the possibilities at namb.net/send-me.